Battery Navigation
Professional Camcorder
PDA & Smart Phone
Laptop Computer
Video Camcorder
Digital Camera
Cordless Phone
Cellular Phone
Barcode Scanner
Two Way Radio
eBook Reader
Remote Control
Dog Collar
Baby Monitor
Portable TV
Surveying Equipment
Medical Equipment
Game Player
MP3 Player
DVD Player
GPS Receiver
XM Radio
Bluetooth
Photo Printer
Friendly Links
Sunpow Power Solution
/td> td="">/> td="">/>>/>/tr> tr="">/> tr="">/>>/>
/tr>/tr> tr="">/>
/td>/td> td="">/>
Blog For Battery
/td> td="">/> td="">/>>/>/tr> tr="">/> tr="">/>>/>
/tr>/tr> tr="">/>
/td>/td> td="">/>
Broadcast Update
/td> td="">/> td="">/>>/>/tr> tr="">/> tr="">/>>/>
/tr>/tr> tr="">/>
/td>/td> td="">/>
Chinese Medicine
>/>/tr> tr="">/> tr="">/>>/>
Ads
Sun Oct 09, 2016 10:03 pm

witbat.com, Zhuhai

Sun Oct 09, 2016 9:53 pm

Admin, Zhuhai
The new Canon XA10 camcorder is the smallest and lightest full-featured professional camcorder ever produced by Canon.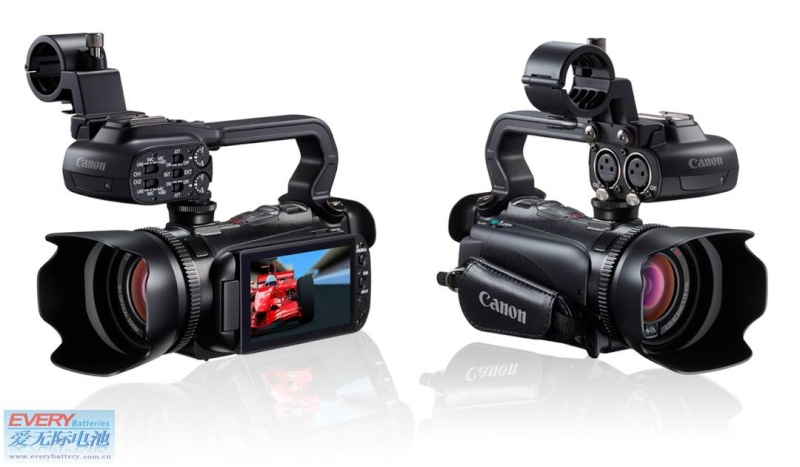 The XA10 follows the new X concept of camcorder design introduced with the XF Series of camcorders of providing professionals with uncompromising quality and features in an ergonomic and efficient design. From the ground up the XA10 has been engineered with the professional in mind matching professional features with unsurpassed usability while staying true to the design goal of maximizing mobility.
The XA10 uses BP-800 Series batteries intelligent lithium batteries (BP-808, BP-819 and long-life BP-827) that can determine remaining power and battery wear and report it back to the camera, taking the guesswork out of battery management. These batteries allow the user to see the remaining charge in the battery in one-minute increments while in the camera. Never again will users be caught off guard with needing to change the battery at an inopportune time.
Sunpow Innovative Power Solutions
Similar topics
---
Permissions in this forum:
You
cannot
reply to topics in this forum